Hot-rolled steel sections Warsaw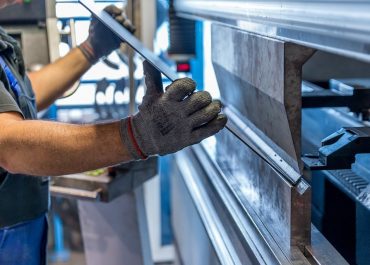 Steel profiles are used in residential and industrial construction and as a structural roofing element, and hot-rolled steel sections are among the most popular profiles. Shape-wise, there are equal angle bars and tees (T-sections), including double tees (I-sections), available in various dimensions. Specialists like using these materials because of their durability, ease of assembly, and wide range of possibilities. Zystal is a wholesaler of prefabricated steel located in Warsaw, where our clients can find hot-rolled tees, equal angle bars, and double tees at competitive prices.
Hot-rolled double tees and tees
Double tees look like two connected "T" letters. Mechanical engineering and the construction industry used them extensively. Also, steel tees are very popular as an element of various structures. Hot-rolled steel sections have similar properties to the cold-formed angle bars. Their main advantages include:
quick assembly,
a wide range of sizes,
high durability,
corrosion resistance,
versatile use.
Hot-rolled steel sections are products that can constitute the construction base or be used for further processing to adjust their parameters to the specific requirements of the construction. Thanks to their universal shape, many construction works use equal angle bars. Unlike cold-formed angle bars, hot-rolled products offer greater adaptability and better technical and mechanical properties. For this reason, the hot-rolled tees and hot-rolled angle bars we offer are recommended wherever high durability and resistance to strain are required. Our offer includes metallurgical products made with high precision to ensure their durability. As steel tees and other structural elements are exposed to intense loads, their design requires guaranteeing the stability of the structure over time. Zystal offers the best quality products tailored to the client's specific needs. All double tees, steel sections, and equal angle bars can be appropriately processed so that their parameters remain consistent with the design intent. Our stock levels facilitate prompt and efficient order processing to deliver selected hot-rolled sections to our clients immediately. As a result, there will be no work delays due to the lack of structural elements. Our steel warehouse has hot-rolled angle bars, equal angle bars, and other metallurgical products. It is possible to cut them to size. We also deliver hot-rolled steel sections, double tees, and other products on time.