Steel bars Warsaw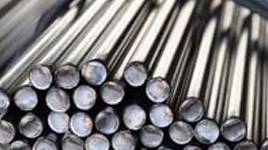 It is impossible to imagine a steel warehouse without round, square and flat bars. Depending on their intended use, type, and manufacturing technique, they are commonly used as internal structural reinforcement elements, e.g., stirrups. The furniture and automotive industries also use round steel. Smooth bars are perfect for machining and plastic working, significantly affecting the scope of their application. Round, square and flat bars are also used to make steel structures, such as fences, trusses, and railings. Our warehouse offers a wide selection of steel bars with different properties. Zystal steel warehouse is located in the Warsaw metropolitan area.
Steel bars
Steel bars are available in various types, shapes, and dimensions as a prefabricate with many possible applications. Depending on the materials and production method, they can bend easily or remain rigid. This group of steel products includes:
drawn bars,
square bars,
smooth round bars,
steel bars,
deformed rebars,
flat bars.
Metallurgical products such as drawn bars or flat bars are made according to exact quality standards. Their assembly is easy, and they are resistant to external factors. Square bars, smooth round bars, and wire anchors are among the most popular products in our warehouse.
Flat bars and smooth round bars
We can cut and process all our square, round and flat bars to fit the specific requirements of our clients. We know that steel structures require durable materials to retain their original properties for many years, so our product range includes other elements, such as steel profiles and reinforcing bars. We guarantee that all our prefabricated products come from reliable producers, and our steel warehouse is constantly restocking to ensure the continuity of supplies. Whether you need round bars, square bars, or others, we will provide the highest-quality and up-to-standard bars for the construction site. Our specialists will advise you which product will work best under specific conditions.